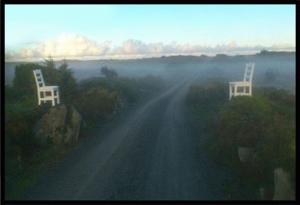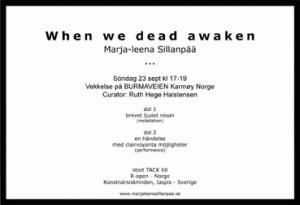 when we dead awaken
at vekkelse - awakening Burmaveien, Norway.
23 sept 2012
Curated by Ruth Hege Halstensen
part 1
the journey - images below
the letter - text
below
(a mix of norwiegian swedish english)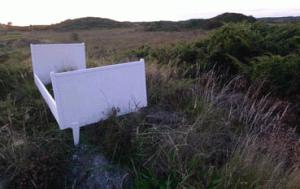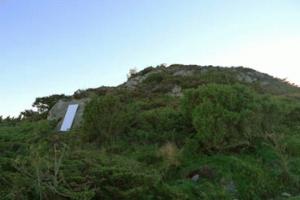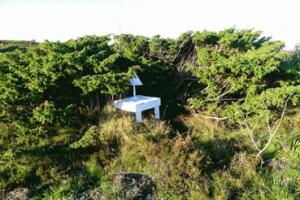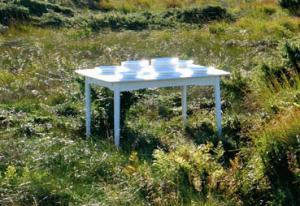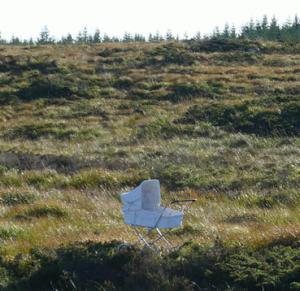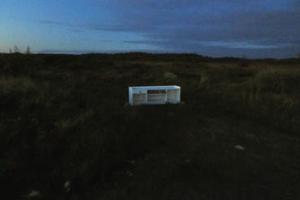 the letter - when we dead awaken
*
på burmaveien har en jenta druknet.
om du kjører langs veien i rette tidene
kan du se henne i hvit nattkjole.
(she is not alone)
*
in the way I see them now;
they are my close friends
(where he sits there are also two snakes and a frog)
*
att varje morgon vakna som till något nytt
liksom något oförbrukat och något alldeles rent,
sällan beskuggat av gårdagens bekymmer
eller misstag.
(jag slängde mig på sängen fullt påklädd
och tänkte tillfredsställd att det här blir inte roligt;
det här blir mycket mer omfattande än så)
*
to the peasants of old times,
the world outside their own direct experience
was a region of vagueness and mystery.
(det som sker stort det sker tyst)
*
på höglandet får han ett helt annat perspektiv
på livet "därnere"
och kommer in i en annan tideräkning.
(en blir tatt som rätt in i berget
som fungerar likt en jättelik gravsten)
*
damen som kommer tilsyne og forsvinner.
hu kommer liksom forran bilen å bare står der.
allvarlig. väntande.
hu får bilen og all elektronikk te å skru seg av.
(det som inte passar in... ja, men jag använder mig av det)
*
nå er den monge skygger så fyke forbi monge gonger.
blinde skulle vi ikke lengre være uten seende.
(the leaves kept silent,
but there was some claws scratched on the koffert)
*
i många år har den stått på mitt bord
och den ligger där varje gång jag vaknar.
jag har försökt att kasta ut den, men inget hjälper.
(spådde i porslinskoppen;
jag håller andan och stirrar nedåt mörkret)
*
have you forgotten who I am now?
whoever you are,
whatever you are,
makes no difference.
(alla andra hade nu tydligen gått upp i rök)
Marja-leena Sillanpää
Burmaveien 23/9 2012