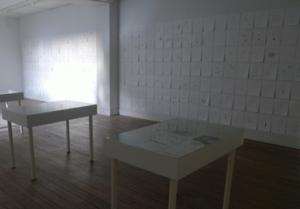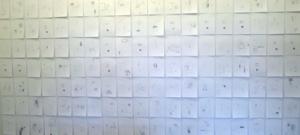 drawings from the future
the small gallery at They know I am listening
Konstnärshuset Stockholm
solo exhibition (both gallery spaces)
april-may 2013
original title: teckningar från framtiden
one wall with about 300 drawings and text-prints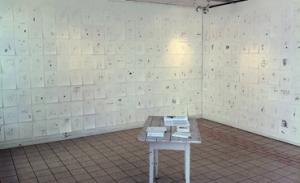 drawings from the future
Gallery SE, Falun Sweden
solo exhibition
april-may 2013
original title: teckningar från framtiden
one room with about 500 drawings and text-prints on the walls
(enlarge each drawing)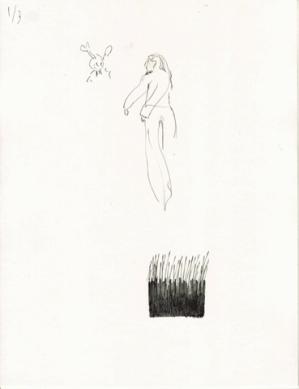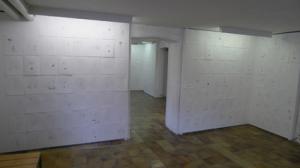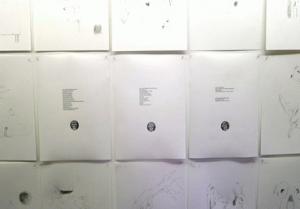 drawings from the future
Martin Bryder Gallery, Lund Sweden
solo exhibition
aug-sept 2011
original title: teckningar från framtiden
(det är bara å fortsätta tugga)
two rooms with about 700 drawings and 50 text-prints on the walls
I guess there are some people on the island.
I did not touch anything.
I like to be considerate.
I had all the time felt that there was something.
I can not describe it exactly.
I did not know anyone in real life.
I suppose it sounds very innocent.
I said all the time that it does not matter.
I did not mean anything personal.
I pondered on some other difficult questions that
I was one of another kind.
I could not purely distrust everything.
I could actually be true.
I presumed that it still was a strong kinship.
examples of the 777 drawings: