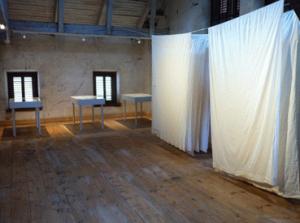 archived covercapes & underground archives
at Hemsökt
Nora Brewhouse, Sweden
13 may - 21 jun 2015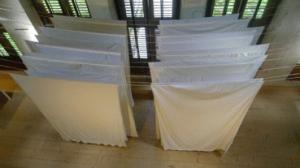 archived covercapes
in previous works sheets has been billowing in classic folds
as soft sculptures with references to marble sculptures from
antiquity. the sheets was dipped in beer from Nora and hanged
plain on lines for display.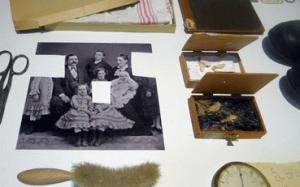 underground archive
different types of boxes and booths that store texts, often
in conjunction with existing objects and natural finds.
these showcases has connections in 1893 when the brewery was
built with personal approaches.
the archive can be seen as lagers of hidden messages and
memories.